We went to the KBV state championships this weekend, it was a great setup they had there at St Kilda and if it had not have been for the poor wind conditions it would have been an amazing competition.
I guess around 15 to 20 knots for Saturday and a touch stronger Sunday. But i was great to have a look.
Saturday
getting ready for a heat


gee the gulls get big around here


junior heat , age 11




Nice
The wind was a bit flukey , at one stage a 17mtr cab didn't like the lack of it and decided to molest a bus. This was just after they saved it. Just a bit earlier it touched up a light pole on the other side of the road.
oops
re launch
four person heat, it was in two groups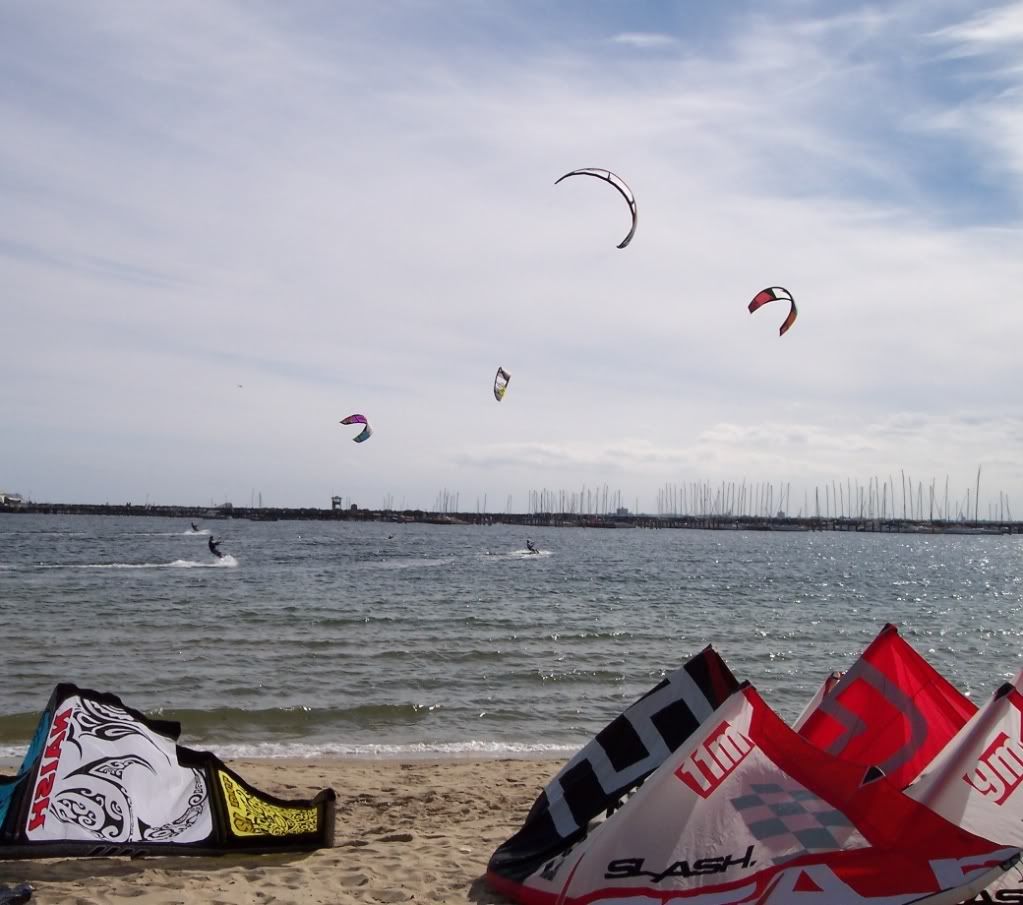 Was great to watch the stuff going on , the crowd got into it a few times and some pretty good jumps happened during this heat.